Threaded Heddles
In jacquard weaving industry, productivity of the looms are closely related with the harness' quality.
Because of increasing machine speeds and sensitivity of the warp yarns this quality comes with more importance.
Our company is showing the greatest sensitivity and came in production of the harnesses to meet these requirements.
We are producing harness to markets like; upholstery, curtain, tablecloth, towel, blanket and label production.
Images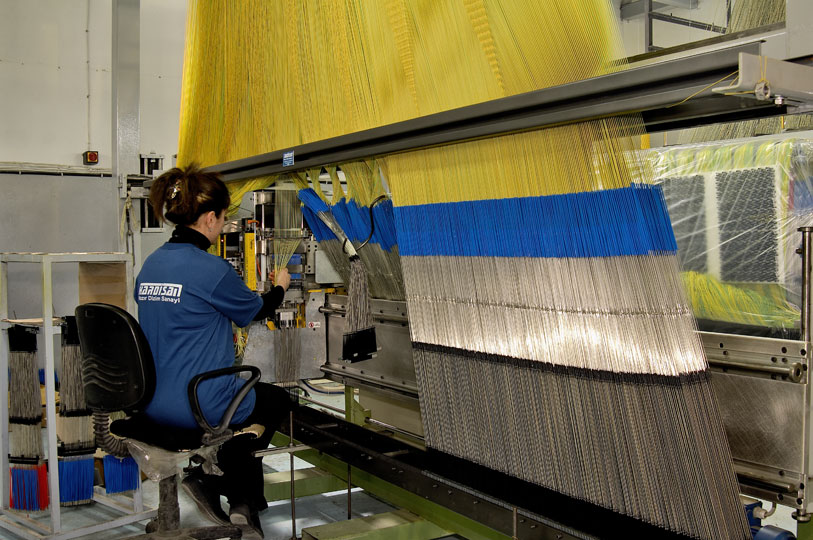 Video
EXAMPLE VIDEO IS PRE PARING...